Introduce.
---
When you decide to joint to forex market so you will have alot of questions time by time: How is current trend of market?, it's grow up, it's down or sideway?, Whether the trend is about to reverse or continue? The current strength of market is strong or weak...etc...It's not easy to answer. There are too many indicators trying to answer that questions but they are not really effective because the indicators only focus on price rather than psychological analysis of buyers and sellers.
Now we instroduce to you the tool can help you:
- Discover the way market will move.
- Detect strength of market is strong or weak.
- Confirming the possibility of a reversal of the market.
- Help trader decide enter trade, hold position or exit position.
Analysis.
---
The 80/20 rule governs our lives and this rule is up to 95/5 in the forex market. That means 95% of traders was loss in this market , only the remaining 5% of traders are profitable and this profit comes from the loss traders. The fact is that the market is always against the majority of traders so when you deciding enter the forex market, you need to have data to know what the majority of traders are doing and do opposite.
Forex sentiment will give the data to help traders make the right decision to invest as the examples below:
Analysis sentiment of market:
Market Reversals Up
- Sell volume increase
- Buy volume deduce
Market is down before but market is weak because traders exit long position and go short position and market against sellers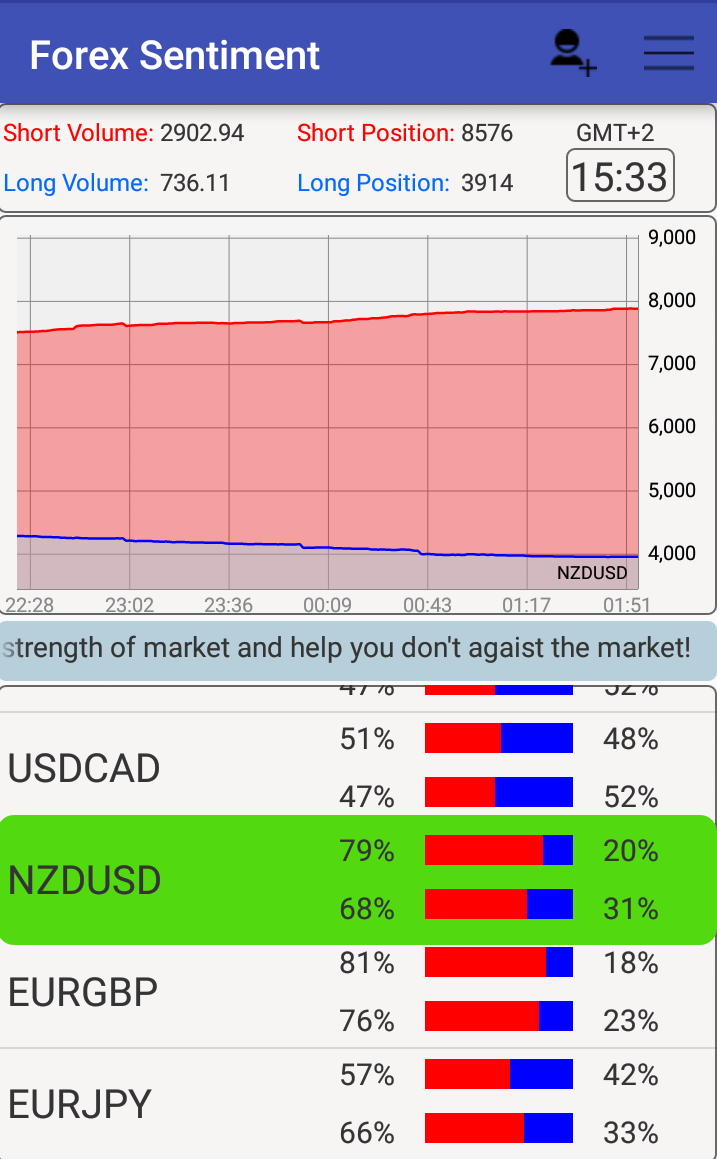 Market Continue Up
- Short position still increase
- Long position still deduce
Market continue grow up because buyer trying to take profit but seller still increase go short and market against sellers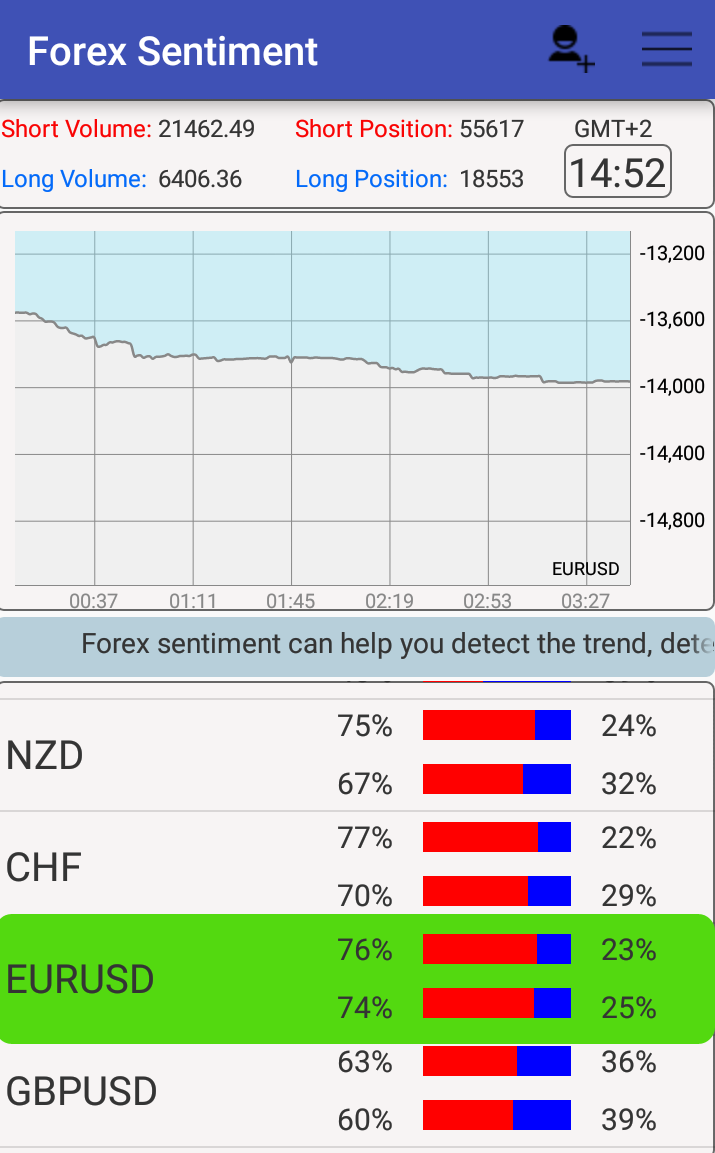 Market Continue Up
- Net volume still down that mean seller still increase short volume
When seller and buyer increase volume so net volume line or net position line will show which one is stronger or weaker
Packages.
---
Free Trader
30 Pairs Analysis
Volume Analysis
Metal Analysis
Position Analysis
Position Percentage
Net Volume
Net Position
Percentage Chart
8 Currency Summary

$ 0.0

per month
Pro trader
30 Pairs Analysis
Volume Analysis
Metal Analysis
Position Analysis
Position Percentage
Net Volume
Net Position
Percentage Chart
Currency Index

$ 39.99

per year